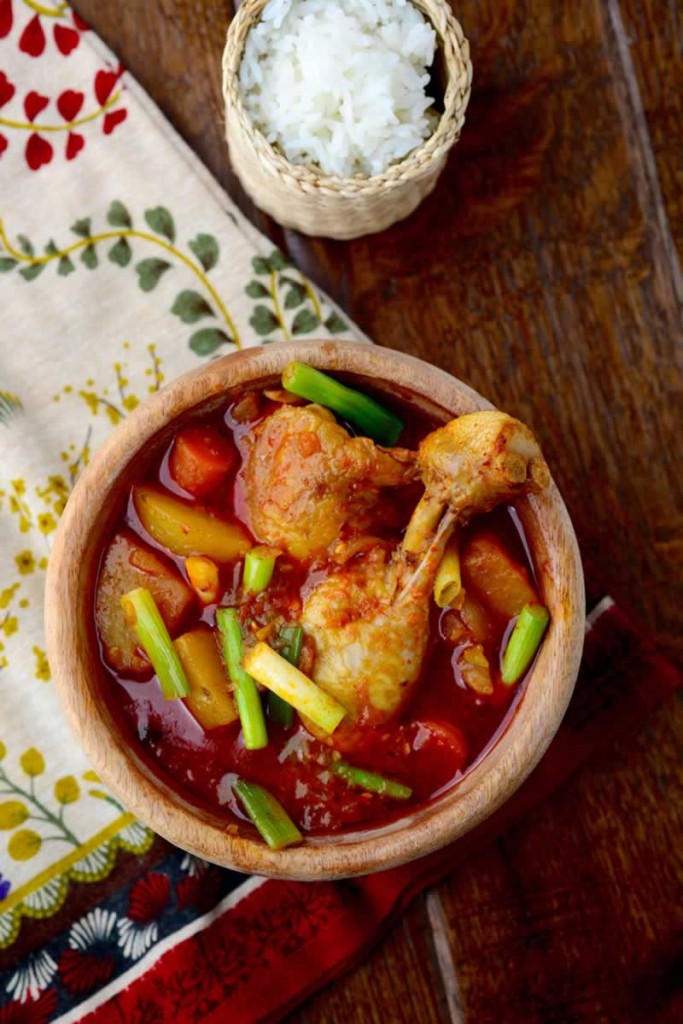 (serves 2)
2 chicken thighs and 2 legs (Skin removed if preferred)
½ an onion, chopped
6 Tbsp. Yogiyo Gochu Jang,
2 Tbsp.  Soy sauce
3 cloves of garlic, minced
600 ml water
1 carrot, roughly chopped
3 spring onions, roughly chopped
½ potato in 3cm cubes
Method
Start to boil the water in a small pot.
Blend the Yogiyo GochuJang, Soy sauce, garlic and onion in an electric blender, then add the mixture to the water
Add the chicken, carrot, potato and spring onions then when the soup is boiling, turn down and simmer on a low heat for 1hr topping up with a little water a little if necessary.
Serve with in a bowl and eat with a separate bowl of rice.